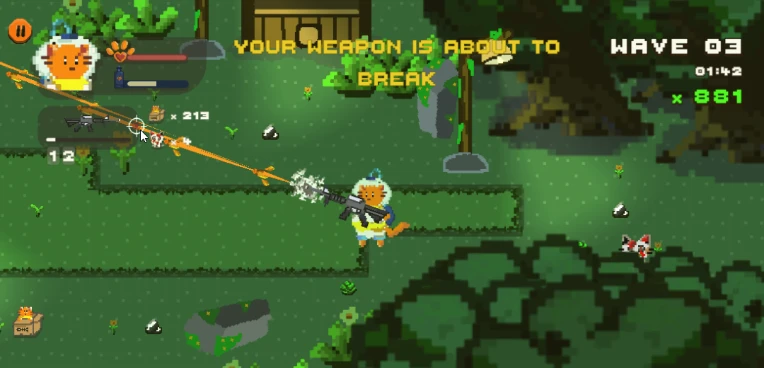 Hello everyone!
We are happy to announce that our zombie survival game "Cat War Z" has been updated with new features and modifications that came from your kind and awesome feedbacks.
Update 6.0
Changelog:
Camera shake intensity decreased to prevent disorientation. It only increases according to the intensity of the gun and explosions.
Camera has been zoomed out 1.5x than the previous value. This is to make the game less claustrophobic and cramped.
Lamppost collision has been adjusted. Now it is easier for the character to pass through the wooden part.
(Issue still persists - currently fixing) Guns would no longer flip around and will now accurately face at the direction where the cursor is at.
New stuffs:
Added a warning interface about a gun that is about to break.
Added collisions on enemy spawn areas to prevent the character from going in to the area. (Story mode)
Added some new environment features on the story mode world.
We are very thankful to you all for all of your kind feedbacks and support. We will do our best to bring you a fun experience. Thank you so much for reading our first game update blog!
Huge thanks to FCPXAV, Cushionguy, 0hmega, and YendorNG  for their detailed and concise feedbacks!